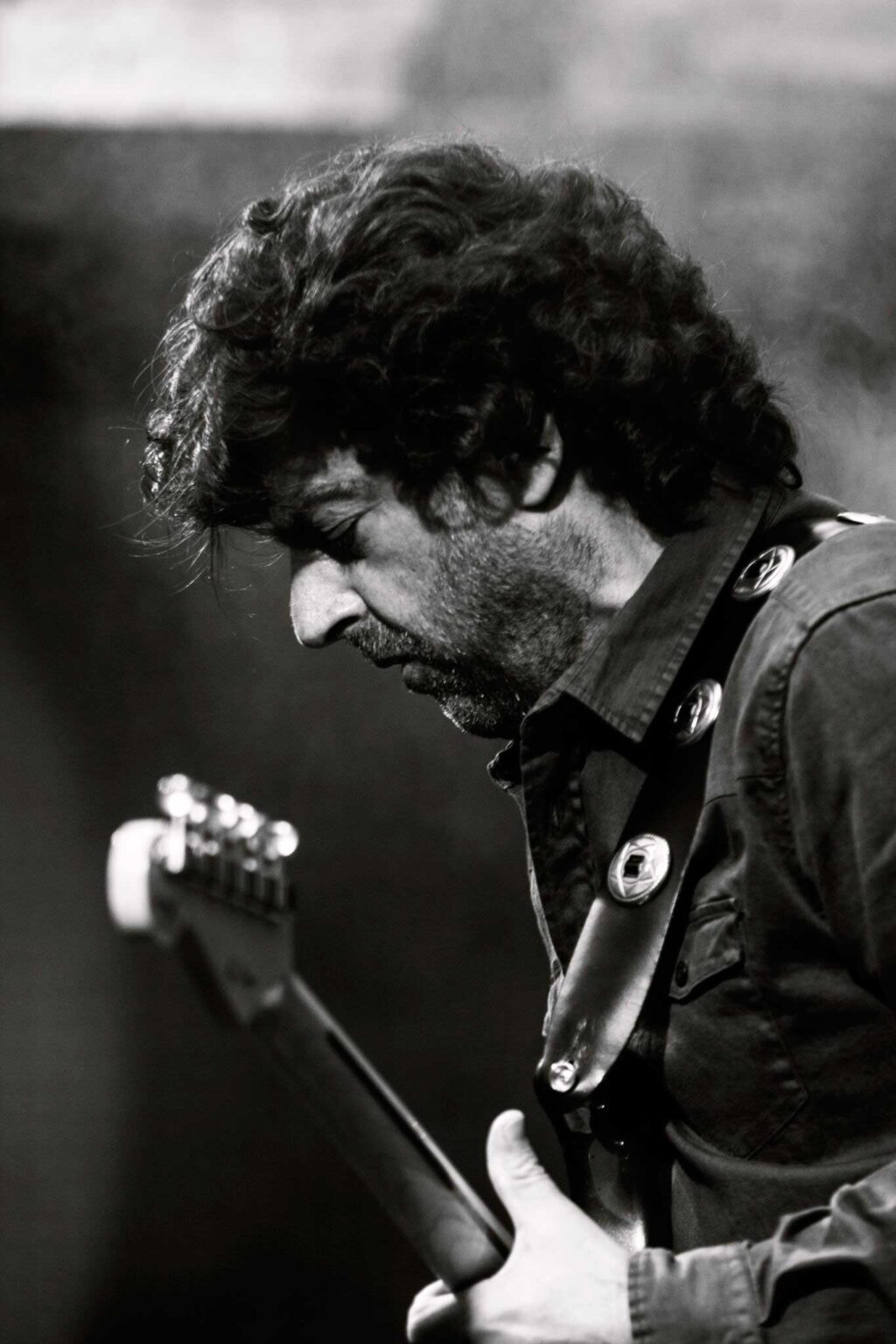 Musical career Influences and performance characteristics
Until arriving at Caledonia Blues Band, Lolo Ortega is part of "Garra", a hard rock group from Seville. Later he created his own rock group, called "Pronostico Reservado"; and later when he was not yet twenty years old, he founded the Caledonia Blues Band.
As an anecdote, it is worth saying that on one occasion he was invited by Albert Collins himself to play with him in a concert. He has also shared the stage with Hubert Sumlin, Michael Coleman, Louisisna Red, and many others.
At the same time he shares the stage with Raimundo Amador, doing some unprecedented versions of Jimmy Hendrix under the name "Los Intocables", a band formed by both in 1989.
After leaving his mark on several Caledonia recordings, he presented "La Dama Eléctrica" in December 1991. It is worth highlighting in 1992 the work he did hand in hand with Kiko Veneno in the recording of his LP "Échate un cantecito" (His best Album).
The following year he accompanied him on the "It's very good that affection is very good" tour, replacing Raimundo Amador.
He has collaborated with groups such as Los Andabluses and Las Soles, as well as his participation in the tribute to Joan Manuel Serrat.
Make your donation against Cancer through Lolo Ortega
Discover artists, bands, tracks, video clips and lots of other stuff. Buy the ones you like and you´ll be helping somebody out.